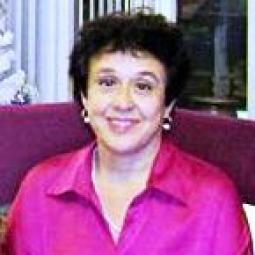 Membership type: full
Maria Luisa Medina-Pizzali
Country of origin: Peru
Currently in: Peru, Lima
General field of specialization: Agricultural Sciences
---
Academic Background

Degrees

1987 Undergraduate Agricultural Sciences

1993 Master Agricultural Sciences

Research and Profession

Current Research Activities

Medical and Health Sciences incl Neurosciences

Public Health: antimicrobial resistance, arsenic exposure and levels in food

Publications resulting from Research:

MEDINA-PIZZALI, María et al. Ingesta de arsénico: el impacto en la alimentación y la salud humana. Revista Peruana de Medicina Experimental y Salud Pública, [S.l.], p. 93-102, abr. 2018. ISSN 1726-4642. Disponible en: <http://www.rpmesp.ins.gob.pe/index.php/rpmesp/article/view/3604>. Fecha de acceso: 20 jul. 2018 doi:http://dx.doi.org/10.17843/rpmesp.2018.351.3604.

Current profession

Current professional activities type:

Research

Teaching

Higher Education Study

Prizes, Grants and Awards

Other Awards

Jul 1991

Fulbright Scholarship

The Fulbright Program awarded me financial support to enable me to pursue my master's degree at the University of Massachusetts, U.S.