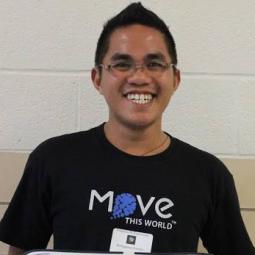 Membership type: friends
Primitivo III Ragandang
Country of origin: Philippines
Currently in: Philippines, Iligan City
General field of specialization: Social and Economic Sciences
---
Academic Background

Degrees

2018 Doctorate Social and Economic Sciences

Research and Profession

Current Research Activities

Social and Economic Sciences

Addressing Young Women and Men's Vulnerability in Times of Conflict

Current profession

Current professional activities type:

Teaching political science subjects, including gender studies among diverse youth coming from different social background. Also, member of the university's Gender and Development Committee.

Workshop and Conference Attended

2018 Messina, Italy International Conference on Sustainable Development

2015 New York City, USA International Empathy Education Summit

2016 Shizuoka, Japan Japan-east Asia Network of Exchange Students and Youths

Presentation given

2018

Role of Women in the Higaunon Tribe's System of Conflict Resolution

Davao City, Philippines

Event: Political Science International Conference

Prizes, Grants and Awards

Other Awards

Jul 2017

National Youth Hero Award

An award which recognizes youth efforts in the community for peace-building in the Philippines.