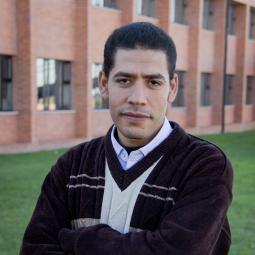 Membership type: friends
Reda Abdelhameed
Country of origin: Egypt
Currently in: Egypt, cairo
General field of specialization: Chemical Sciences
---
Academic Background

Degrees

2003 Doctorate Chemical Sciences

Research and Profession

Current Research Activities

Chemical Sciences

Metal Organic Frameworks • Synthesis of metal organic framework (MOFs) and its post-synthetic modification (PSM) for Adsorption of toxic compounds, catalysis uses, Photoluminescence and magnetism. • Characterization of MOFs with PXRD, SEM, TEM, solid state NMR, FT-IR and single crystal X-ray.

Current profession

Current professional activities type:

• Leader of research group in national research centre, Egypt, focusing on metal organic framework synthesis and applications from 5 October 2015 till now.