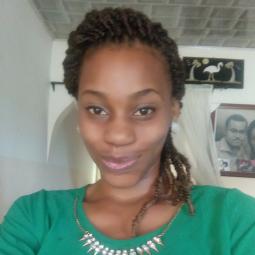 Membership type: full
Somtochukwu Christabel Amaugo
Country of origin: Nigeria
Currently in: Nigeria, Enugu
General field of specialization: Biological Systems and Organisms
---
Academic Background

Degrees

2018 Master Biological Systems and Organisms

Research and Profession

Current Research Activities

Biological Systems and Organisms



Publications resulting from Research:

Nwofor, S. C., Morenikeji, O. A., Morenike, A. O. and Oyeyemi, O. T. (2018).
Inhibitory activities of ethanolic extracts of two macrofungi against eggs and
miracidia of Fasciola spp. Open Life Sciences 13: 504–510.


Workshop and Conference Attended

2019 University of Nigeria, Nsukka Enugu State, Nigeria Organization for Women in Science for Developing World (OWSD) – 2nd Biennial General Meeting and Scientific Conference. Theme - Women: Indispensable tool in Science, Technology, Innovation and Entrepreneurship

Affiliations

Foundation for African Development through International Biotechnology (FADIB)

Prizes, Grants and Awards

Other Awards

Mar 2014

Governor's Award for first class graduates of Anambra State, Nigeria.