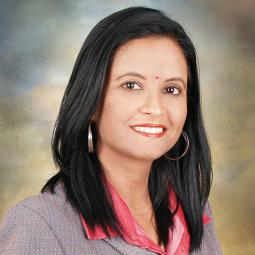 Membership type: full
Mahaletchumy Arujanan
Country of origin: Malaysia
Currently in: Malaysia, Malaysia
General field of specialization: Interdisciplinary
---
Academic Background

Degrees

2013 Doctorate Interdisciplinary

Research and Profession

Current Research Activities

Interdisciplinary

creating awareness on biotechnology, especially agribiotechnology. Communicating science to various stakeholders such as scientists, policy makers, students, regulators, legislators, industry, consumers, farmers, politicians, etc. Bridging the communication gap between scientists and the media to facilitate better dissemination of information on biotechnology to the public. To enhance public acceptance of biotechnology.

Affiliations

Malaysian Bio-Industry Organization

Academy of Sciences of Malaysia

Prizes, Grants and Awards

TWAS Awards

Oct 2010

Award

TWAS 2010 Regional Prize for Public Understanding of Science, East Asia, SEA and Pacific Region

Other Awards

May 2015

100 most influential people in biotechnology in the workd

Scientific American Worldview

Aug 2015

Women in biotechnology law and regulation

Listed among 23 women in biotechnology law and regulation in Biotechnology Law Report published by Mary Ann Liebert, Inc.