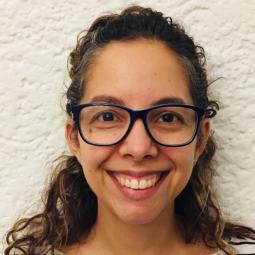 Membership type: full
Marializ Gramajo Rodríguez
Country of origin: Guatemala
Currently in: Guatemala, Guatemala
General field of specialization: Chemical Sciences
---
Academic Background

Degrees

2007 Doctorate Engineering sciences

2005 Master Chemical Sciences

2003 Undergraduate Chemical Sciences

Research and Profession

Current Research Activities

Chemical Sciences

I belong to the Industries Design team of the Food Science and Technology Department. I am working on a prospective study of the wine industry of Cordova. I study the social, economical, productive, technological and environmental situation of this important industry sector in Cordova.

Current profession

Current professional activities type:

Affiliations

"Colegio profesional de Ingenieros Químicos"

Guatemalan Food Science Technologists Association

Spanish Association of Food Science and Technology Doctors and B.Sc.