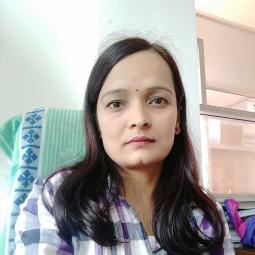 Membership type: full
Indira Kadel
Country of origin: Nepal
Currently in: Nepal, Kathmandu
General field of specialization: Astronomy, Space and Earth Sciences
---
Academic Background

Degrees

2017 Doctorate Astronomy, Space and Earth Sciences

Research and Profession

Current Research Activities

Astronomy, Space and Earth Sciences

Climate variability and Climate change, Climate Modeling, Seasonal and Climate Forecasting

Publications resulting from Research:

1. Kadel I, Yamazaki T, Iwasaki T, Abdillah MR (2018) Projection of future monsoon precipitation over the central Himalayas by CMIP5 models under warming scenarios. Clim Res 75:1-21. https://doi.org/10.3354/cr01497

Current profession

Current professional activities type:

I am a meteorologist working as a chief of Climate Section in Department of Hydrology and Meteorology (DHM) Kathmandu, Nepal. The DHM is currently under Ministry of Energy, Water Resource and Irrigation, Kathmandu, Nepal. The key responsibility of my section is to monitor climate over Nepal including extreme events and Climate change. In addition, the section prepares climate reports of various timescales and also issues seasonal forecast over Nepal.