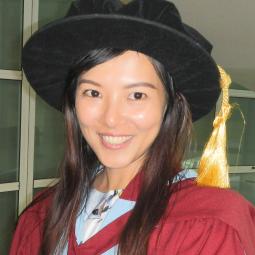 Membership type: full
Sandy Hwei-San Loh
Country of origin: Malaysia
Currently in: Malaysia, Selangor Darul Ehsan
General field of specialization: Structural, Cell and Molecular Biology
---
Academic Background

Degrees

2005 Doctorate Structural, Cell and Molecular Biology

Research and Profession

Current Research Activities

Structural, Cell and Molecular Biology



Current profession

Current professional activities type:

Research

Administration

Teaching

Dr Sandy Loh, a virologist and molecular biologist, joined the University of Nottingham Malaysia Campus (UNMC) in 2006 and is currently a Professor in Pharmaceutical Biotechnology. Since 2010, she has been appointed as the UNMC Director of Biotechnology Research Centre which facilitates different areas of molecular biotechnology and plant tissue culture researches. She is also the Founding Leader of Molecular Pharming and Bioproduction (MPharmBio) Research Group at UNMC. Her current research interests include (i) Production of plant-based recombinant proteins as control strategies for poultry and human diseases as well as treatments for cancers; (ii) Investigation on anticancer, bactericidal, virucidal and immunomodulating properties of natural products; (iii) Application of nanoparticles for biosensor development, cancer treatment and bone scaffold fabrication. Besides, it has been Sandy's enthusiasm to contribute in promoting equality and diversity in the workplace. She was proud to have involved as one of the School Champions in securing the first international holder of Athena SWAN Bronze Award for Faculty of Science, UNMC in 2014. She has been appointed as the Chair of Gender Equality in Nottingham (GEN) since September 2016 to work together with the key university's senior members towards achieving gender equality and work-life balance at UNMC.