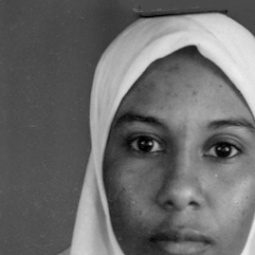 Membership type: full
Rania Hassan Mohamed Mohamed
Country of origin: Egypt
Currently in: Egypt, Giza
General field of specialization: Medical and Health Sciences incl Neurosciences
---
Academic Background

Degrees

2015 Doctorate Medical and Health Sciences incl Neurosciences

Research and Profession

Current Research Activities

Medical and Health Sciences incl Neurosciences

Molecular immunology, miRNA cancer replacement therapy, Herbal medicine for cancer

Publications resulting from Research:

1) Rania Hassan Mohamed, Yoichi Sutoh, Yasushi Itoh, Noriyuki Otsuka, Yukiko Miyatake, Kazumasa Ogasawara and Masanori Kasahara. The SKINT1-like gene is inactivated in hominoids but not in all primate species: Implications for the origin of dendritic epidermal T cells. PLoS One 10 (4) (2015).
2) Shigeru Yoshida, Rania Hassan Mohamed, Mizuho Kajikawa, Jun Koizumi, Minami Tanaka, Kazunori Fugo, Noriyuki Otsuka, Katsumi Maenaka, Hideo Yagita, Hitoshi Chiba and Masanori Kasahara. Involvement of an NKG2D ligand H60c in epidermal dendritic T cell-mediated wound repair. J. Immunol 188, 3972-3979 (2012).

Current profession

Current professional activities type:

Teaching and supervising undergraduate and postgraduate students. Doing research in cancer and immunology fields

Prizes, Grants and Awards

Other Awards

Apr 2016

The award of the best presentation entitled "γδ T Cells as an Immunotherapy Approach" from the 13th National Committee for Biochemistry and Molecular Biology Conference, 2016.

Mar 2014

The award of the young scientist of the year 2014 from Dept. of Pathology, Graduate School of Medicine, Hokkaido University.