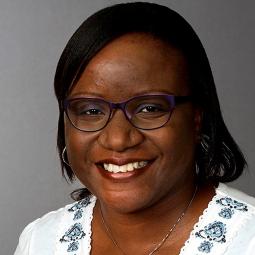 Membership type: full
Jane Mulenshi
Country of origin: Zambia
Currently in: Sweden, Skellefteå
General field of specialization: Engineering sciences
---
Academic Background

Degrees

2015 Master Engineering sciences

2004 Undergraduate Engineering sciences

2021 Doctorate Engineering sciences

Research and Profession

Prizes, Grants and Awards

Other Awards

May 2019

International Round Table on Material Criticality (IRTC) research grant

IRTC awarded three research grants for papers on criticality, with focus on "In-use stocks and secondary supply of Critical Raw Materials". Jane Mulenshi (Luleå University of Technology) won with a research on Secondary Sources of Critical Raw Materials (CRMs) and presented her research at the IRTC Round Table in Beijing on July 7, 2019. (https://irtc.info/research-grants-on-criticality-awarded/) Jane's research shows the role historical tailings will play in the secondary supply of CRMs like tungsten. It also shows how the geometallurgical approach will play a significant role in assessing the feasibility of reprocessing such mine wastes, and developing efficient methods where residues that are inert and environmentally safe will be left behind. This holistic approach to reprocessing such historical mine wastes will contribute to the mining industry moving towards the circular economy. The Yxsjöberg case study is a good example of how the supply risk-reducing measure in material criticality would contribute to a circular economy in the mining industry.