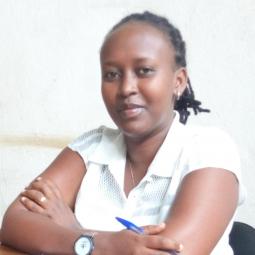 Membership type: affiliate
Gaëlle Ndayizeye
Country of origin: Burundi
Currently in: Burundi, Bujumbura
General field of specialization: Biological Systems and Organisms
---
Academic Background

Degrees

2016 Undergraduate Biological Systems and Organisms

Research and Profession

Current Research Activities

Biological Systems and Organisms

For my thesis research, I work on utilization of the ecosystem services of Kibira National Park, the largest rainforest of Burundi. I study their functions and the relashionship between these ecosystems and the communities around the Park.

Current profession

Current professional activities type:

I'm a Master student in Organism Biology and Ecology at the University of Burundi.