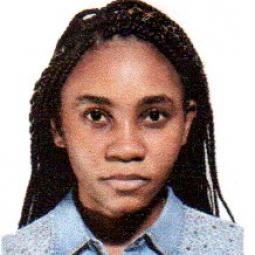 Membership type: full
Falonne Bertholde Sharone NKOU
Country of origin: Congo, Republic
Currently in: Congo, Republic, Brazzaville
General field of specialization: Physics
---
Academic Background

Degrees

2019 Master Physics

Research and Profession

Current Research Activities

Physics



Publications resulting from Research:

- F. B. S. Nkou, D. H. Douma, B.R. Malonda Boungou, A.T. Raji, S. Kenmoe, B. M'Passi Mabiala, Theoretical insights into magnetization in graphene containing single and interacting nanoporous defects, Physica E: Low-dimensional Systems and Nanostructures 128:114564, (2020).
- D.H. Douma, L.T. Poaty, F.B.S. Nkou, P.S. Nianga Obambi, A.T. Raji, B.R. Malonda-Boungou, B. M'passi-Mabiala, Influence of Nitrogen and Boron on the magnetization of nanoporous graphene : A First-principle investigation, Computational Condensed Matter.