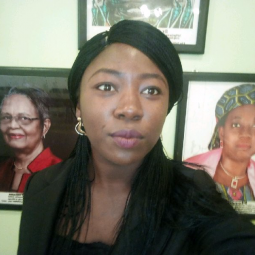 Membership type: affiliate
Ogheneochuko Mary Oghenechovwen
Country of origin: Nigeria
Currently in: South Africa, Cape Town
General field of specialization: Structural, Cell and Molecular Biology
---
Academic Background

Degrees

2016 Undergraduate Structural, Cell and Molecular Biology

Research and Profession

Current Research Activities

Medical and Health Sciences incl Neurosciences

Molecular Forensics: "Sudden and Unexpected Death in the Young", "Molecular Autopsy" Forensics: "The future of Crime in Nigeria and the Fourth Industrial Revolution" Anthropology: "Gender-based Anthropometry of the Foot Index"

Current profession

Current professional activities type:

Masters of Philosophy Student, University of CapeTown, Division of Forensic Medicine and Toxicology, Faculty of Health Sciences.

Workshop and Conference Attended

2020 Cape Town, South Africa Mandela Rhodes Foundation Leadership Workshop

Prizes, Grants and Awards

Other Awards

Jan 2020

Mandela Rhodes Foundation Scholarship

The award funds, and empowers young Africans who aspire to use their talents to serve society and the African continent by providing a postgraduate scholarship for young leaders to study in South Africa and participate in a residential Leadership Development Programme. The programme is built on Nelson Mandela's belief that leadership begins with inner transformation.

Oct 2020

Winner, Research Symposium - National Association of Nigerian Students in South Africa.

The financial award constitutes an annual student research symposium competition for Nigerian students in South African institutions with an end goal of designing and delivering equitable transformation initiatives for development in Nigeria and Across Africa.