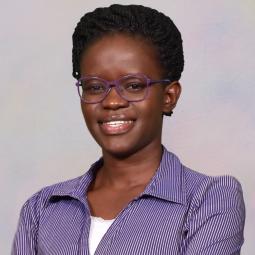 Membership type: full
Rael A. Onyango
Country of origin: Kenya
Currently in: Kenya, Kisumu
General field of specialization: Social and Economic Sciences
---
Academic Background

Degrees

2015 Master Social and Economic Sciences

2013 Undergraduate Social and Economic Sciences

Research and Profession

Current Research Activities

Social and Economic Sciences

Currently doing research about the financing options that small businesses have and use and how they affect their performance in terms of growth of their business and the development of personal wealth.

Publications resulting from Research:

Onyango, R. A., Eijdenberg, E. L., Masurel, E., & Obange, N. (2022). Business-financing options' effects on micro-enterprise performance in the tropics: The case of Kisumu County, Kenya. In Business, Industry, and Trade in the Tropics (pp. 1-19). Routledge.http://dx.doi.org/10.4324/9781003153580-1


Onyango, R. A, & Were, M. (2015).Determinants of Economic Growth in the East African Community, International Journal of Economics, Commerce and Management, Vol. III, Issue 11, (November 2015), 1183 -1196.

Current profession

Current professional activities type:

Teaching

Higher Education Study

I lecture at Maseno University and also i am a research fellow at Vrije Universiteit Amsterdam.