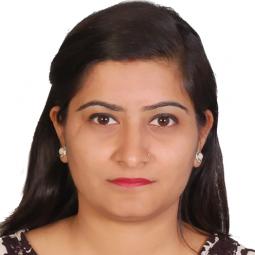 Membership type: full
Nisha Regmi
Country of origin: Nepal
Currently in: Nepal, Kathmandu
General field of specialization: Structural, Cell and Molecular Biology
---
Academic Background

Degrees

2017 Master Structural, Cell and Molecular Biology

2011 Undergraduate Structural, Cell and Molecular Biology

Research and Profession

Current Research Activities





Publications resulting from Research:

Regmi, N., Kafle, S., & Paudyal, R. (2018). MULTI-DRUG RESISTANT UROPATHOGENS ISOLATED
FROM MID STREAM URINE SAMPLES. Journal of Institute of Science and Technology, 23(1), 39-42
https://doi.org/10.3126/jist.v23i1.22159


Current profession

Current professional activities type:

Science Tutor in Bagmati Boarding Secondary School

Workshop and Conference Attended

2018 Kathmandu Nepal "Microbiological Sciences for a prosperous Federal Democratic Republic of Nepal" by Kathmandu Research Institute for Biological Sciences (KRIBS) in association with Society for Applied Microbiology(SfAM), United Kingdom

Prizes, Grants and Awards

Other Awards

Jun 2015

Top 5 Scorer at Graduate Entrance Exam(M.Sc. in Medical Microbiology).

Recipient of Scholarship of Nepali Rupees 10,000 for top 5 Scorer at Graduate Entrance Exam.

Mar 2017

KIST Scholar Award

Silver Medal for achieving Second Position in M.Sc Medical Microbiology (KIST affiliated to Tribhuvan University Final Exam).