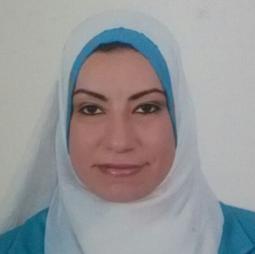 Membership type: full
Heba Hassan Abd El-Azim Salama
Country of origin: Egypt
Currently in: Egypt, Cairo
General field of specialization: Agricultural Sciences
---
Academic Background

Degrees

2013 Doctorate Agricultural Sciences

Research and Profession

Current Research Activities

Agricultural Sciences

She is working as Associate Professor at National Research Centre Food Industries and Nutrition Division Dairy Science Dept., Dokki, Cairo, Egypt. She published 22 articles in national and international journals. she is engaged in research work related to dairy science and technology. She participated in a variety of research project relevant to that field which equipped her with versatile scientific experience in dairy chemistry, dairy analysis, development of new dairy products, encapsulation of bioactive in dairy-based nanomaterials. She earned a recent patent (2017) from the Egyptian Academy of Science & Technology for developing a dairy product with outstanding shelf-life using natural plant extracts (essential oils) as natural preservative. She was P.I. one research projects during 2015-2016 and member of about 5 research projects from 2013.