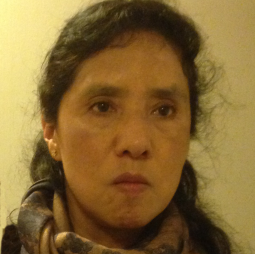 Membership type: full
Norma Salinas
Country of origin: Peru
Currently in: United Kingdom, Oxford
General field of specialization: Biological Systems and Organisms
---
Academic Background

Degrees

2011 Doctorate Biological Systems and Organisms

Research and Profession

Current Research Activities

Biological Systems and Organisms



Current profession

Current professional activities type:

Prizes, Grants and Awards

Other Awards

Nov 2016

L'Oréal-UNESCO For Women in Science Awards

Peruvian female scientists Norma Salinas, was awarded the national "For Women in Science" recognition, granted by the L'Oréal-UNESCO partnership and Peru's State-run National Council of Science, Technology and Technological Innovation (Concytec). The award seeks to recognize women researchers who, through the scope of their work, have contributed to overcoming today's global challenges. Dr. Salinas received her Ph.D. in Geography and the Environment at UK's Oxford University, whereas Dr. Vetter specialized in History at Pontifical Catholic University of Peru.

Oct 2018

Elsevier Foundation Award in Peru

The Elsevier Foundation Awards for Scientists in the Developing World are designed to recognize and highlight the achievements of scientists working and living in developing countries who have made significant contributions to the advancement of scientific knowledge.