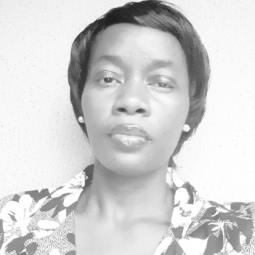 Membership type: full
Ayopo Anuoluwa Sotade
Country of origin: Nigeria
Currently in: Nigeria, Ibadan
General field of specialization: Chemical Sciences
---
Academic Background

Degrees

2013 Undergraduate Chemical Sciences

2017 Master Chemical Sciences

Research and Profession

Current Research Activities

Chemical Sciences

• ISOLATION AND CHARACTERIZATION OF ACTIVE METABOLITES FROM NATURAL PLANTS • PHARMACEUTICAL ANALYSIS AND QUALITY CONTROL

Publications resulting from Research:

Comparative quality assessment of generic brands of Ceftriaxone Sodium marketed in Ibadan, South-West Nigeria. M.Sc. Project Work 2017 (Published)
Journal of Pharmacy & Bioresources 14 (2):175-186 (September, 2017).


Workshop and Conference Attended

2017 Ajayi Crowther University, Oyo, Oyo State 1st International Conference, Faculty of Natural Science, Ajayi Crowther University, Oyo, Oyo state on Scientific Research for Sustainable Development and Innovation.

2016 University of Ibadan, Ibadan, Nigeria. 1st Multidisciplinary Central Research Laboratory (MCRL) Training Workshop for Postgraduate students on Principles, Instrumentation and Applications of UV, AAS and HPLC.