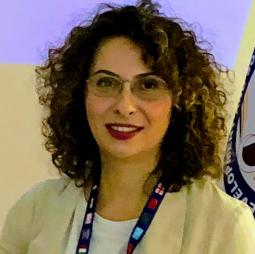 Membership type: full
Seda TOPGÜL
Country of origin: Republic of Türkiye
Currently in: Republic of Türkiye, Antalya
General field of specialization: Social and Economic Sciences
---
Academic Background

Degrees

2014 Doctorate Social and Economic Sciences

2011 Master Social and Economic Sciences

Research and Profession

Current Research Activities

Social and Economic Sciences

Climate Refugees and Social Work: Crisis or Opportunity?

Publications resulting from Research:

The fact that the phenomenon of climate change and climate refugee has started
to turn into a global concern is closely related to the social work profession and
discipline. Climate change is pointed out as the most important threat to
humanity in future perspectives. Nowadays, environmental disasters which are
thought to be of close concern only to countries such as India, Bangladesh,
Philippines, and Somalia are expected to affect the whole World within a period
of half a century in terms of observing their impacts in a concrete way. The social
work profession is one the professions that should take urgent action against the
climate change problem under the guidance of its principles and values. Within
the scope of this study, the phenomenon of climate refugee, which has become to
be discussed more loudly, will be address through the perspective of social work.
In this way, it is aimed to raise awareness and consciousness about the climate
change issue which is not draw much attention in mainstream social work
discussions, and to build an inclusive ground for future studies. In the
preparation of the relevant study, literature review, and reports published by
various institutions organizations were used.

Current profession

Current professional activities type:

Climate Refugees and Social Work Prevention of violence against women Labor and Social Security Law Social Work From The Perspective of Art Ageism or Discrimination against Older Adults in Work Life

Workshop and Conference Attended

2022 Brno Work-life policies and processes - what worked and what didn't during COVID-19

Prizes, Grants and Awards

Other Awards

Jul 2019

Black Sea Scientific Platform Contribution Award

The Black Sea has linked the cultures and economies of Europe, Central Asia, and the Middle East. BIC aims to connect the region's countries, with their diverse languages, religions, cultures, and political systems. Non-profit, apolitical, independent, and non-governmental in nature, BIC ( BLACK SEA NETWORK FOR INTERCULTURAL COMMUNICATIONS) aims to promote cooperation in the Black Sea countries, including all Black Sea coastline cities, between researchers and practitioners interested in intercultural relations; organizes symposiums to enhance the scientific productions on Black Sea Regional Studies, Intercultural communication and Intercultural Collaborations; support contact between members, to achieve clear understanding of their profound interconnections BIC is dedicated to connect regions, disciplines, and institutions, creating educational and research programs that target the diversity of cultural practices in this highly strategic zone.