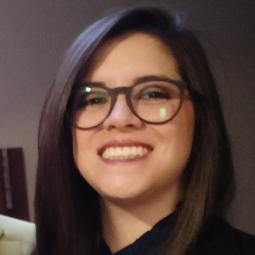 Membership type: full
Gina Alexandra Torres Alves
Country of origin: Ecuador
Currently in: Netherlands, Delft
General field of specialization: Engineering sciences
---
Academic Background

Degrees

2018 Master Engineering sciences

2013 Undergraduate Engineering sciences

Research and Profession

Current Research Activities

Engineering sciences

My research is focused on the application of statistical and probabilistic models for the assessment of the risks and reliability of a submerged floating tunnel (SFT) aimed to be constructed at the Qiongzhou Strait in China. However, the methodologies presented in my research can be applied to any civil structure.

Publications resulting from Research:

Gina Alexandra Torres-Alves and Oswaldo Morales-Nápoles. "Reliability analysis of flood defenses: The case of the Nezahualcoyotl dike in the Aztec city of Tenochtitlan". In: Reliability Engineering System Safety203 (2020), p. 107057.issn: 09518320.


Current profession

Current professional activities type:

I am a P.h.D candidate at Delft University of Technology (The Netherlands). My research is focused in developing methodologies using statistical and probabilistic models to assess the risks and reliability of hydraulic structures.

Presentation given

2019-2020

Reliability Analysis of flood defenses: The case of the Nezahualcoyotl Dike in the Aztec City of Tenochtitlan.

Delft. The Netherlands

Event: Probabilistic Design in Hydraulic Engineering

Prizes, Grants and Awards

Other Awards

Oct 2015

BECAS EXCELENCIA 2015

Full scholarship to universities of excellence from the national education ministry of Ecuador.