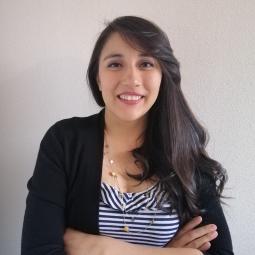 Membership type: full
Alexandra Rocio Urgilez Vinueza
Country of origin: Ecuador
Currently in: Netherlands, Delft
General field of specialization: Engineering sciences
---
Academic Background

Degrees

2016 Master Engineering sciences

2013 Undergraduate Engineering sciences

Research and Profession

Current Research Activities

Engineering sciences

My research is focused on the influence of hydrology on Landslides in the Ecuadorian Andes. This interest started during my master's programme, where I worked on the analysis of a particular landslide in Ecuador, which is threatening the power generation supply of 1/3rd of the country. Since I got to TU Delft I started to research Landslide occurrence within the reservoir that is created by the hydropower dams in South-east Ecuador.

Publications resulting from Research:

Urgilez Vinueza, A., Robles, J., Bakker, M., Guzman, P. and Bogaard, T., 2020. Characterization and Hydrological Analysis of the Guarumales Deep-Seated Landslide in the Tropical Ecuadorian Andes. Geosciences, 10(7), p.267.

Current profession

Current professional activities type:

I am a PhD researcher at TU Delft, where my work is focused on the influence of hydrology on landslides in the Ecuadorian Andes. More specifically, on landslide occurrence within the reservoir that is created by the hydropower dams in south-east Ecuador.

Workshop and Conference Attended

2019 Vienna, Austria EGU General Assembly 2019

2018 Naples, Italy The fifth Italian Workshop on Landslides

2020 Tervuren, Belgium Slope processes in challenging environments - tools, approaches and perspectives

Presentation given

2019

Characterization of a deep-seated landslide in the tropical Ecuadorian Andes – Guarumales case study

Amsterdam, Netherlands

Event: BOUSSINESQ LECTURE 2019: DESTOUNI

Prizes, Grants and Awards

Other Awards

Apr 2019

OSPP Award

Outstanding Student Poster and Pico: "In relation with its General Assemblies, the Union presents a number of special awards, such as the Outstanding Student Poster and PICO (OSPP) Awards to further improve the overall quality of poster and PICO presentations and most importantly, to foster the excitement of younger colleagues in presenting their work in the form of a poster or a PICO (Presenting Interactive COntent). The OSPP awards are presented at the level of the EGU Programme Groups." EGU website.