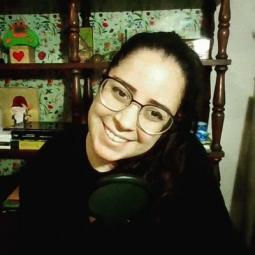 Membership type: full
María Regina Zaghi Lara
Country of origin: Guatemala
Currently in: Spain, Santiago de Compostela
General field of specialization: Medical and Health Sciences incl Neurosciences
---
Academic Background

Degrees

2019 Master Medical and Health Sciences incl Neurosciences

2015 Undergraduate Biological Systems and Organisms

2015 Undergraduate Social and Economic Sciences

Research and Profession

Current Research Activities

Medical and Health Sciences incl Neurosciences

Research in cognition and behavior in humans.

Publications resulting from Research:

- Regina Zaghi-Lara, Miguel Ángel Gea, Jordi Camí, Luis M, Martínez, and Alex Gomez-Marin. Playing magic tricks to deep neural networks untangles human deception. arXiv preprint arXiv:1908.07446, 2019.
https://arxiv.org/ftp/arxiv/papers/1908/1908.07446.pdf

- Madirolas Gabriel, Zaghi-Lara Regina, Gomez-Marin Alex and Pérez-Escudero Alfonso 2022The motor Wisdom of the CrowdJ. R. Soc. Interface.192022048020220480
http://doi.org/10.1098/rsif.2022.0480



Current profession

Current professional activities type:

Research Technician ERC XSCAPE "Material Minds"