Namibia establishes new OWSD National Chapter
September 26, 2019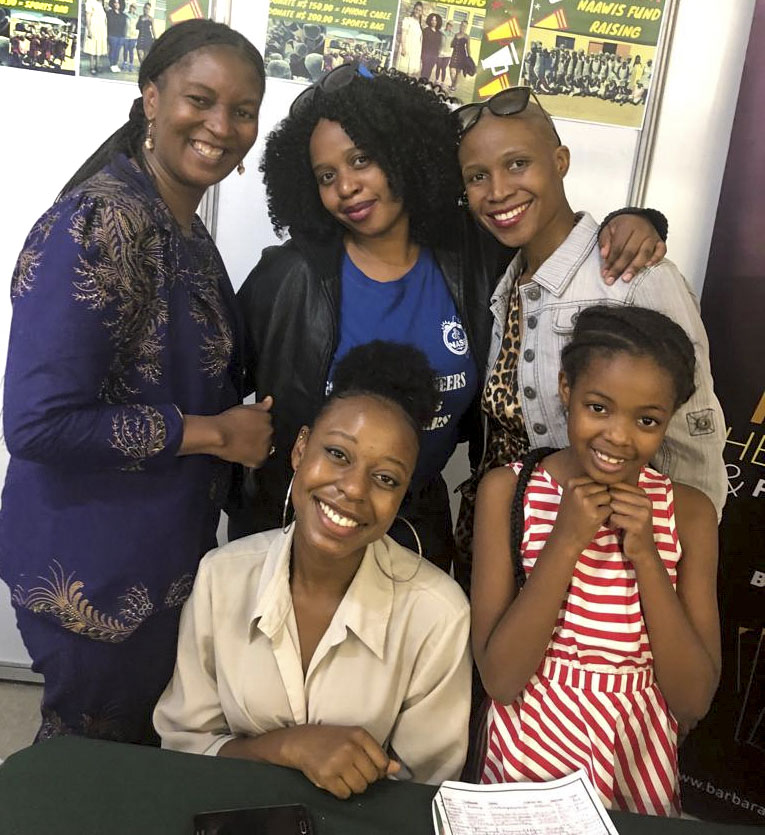 In June 2019, a National Chapter of OWSD was established in Namibia at the University of Namibia in Windhoek. 
The first Executive Committee of the National Chapter is made up by:
Chair: Theopoline Omagano Amushendje, University of Namibia
Acting Secretary: Virginie Uwimana, Kanie Supply and Distribution Chain cc
External liaison/web contact: Helvi Itenge, Namibia University of Science and Technology
Event Coordinator contact: Virginie Uwimana, Kanie Supply and Distribution Chain cc
Resource Mobilization contact: Fiina Namukwambi, Namibia University of Science and Technology
"For the good of science and engineering, we need to recruit the most talented people to STEM fields. Not including half the population (women) in the pool of possible scientists and engineers is short-sighted and self-limiting," said National Chapter Chair Theopoline Amushendje. "The Namibia National Chapter will help find solutions to reduce the gender gap in STEM careers in Namibia, ultimately leading to more women at the helm of increasing the country's economic competitiveness." Theopoline further explained that "a growing number of studies show that gender balance helps to enhance the scientific quality and social relevance of research. When women are not involved equally in science and engineering, needs and desires that are unique to women may be overlooked."
The National Chapter has already organized several activities relating to one of its primary objectives, promoting girls' participation in STEM. Together with the Namibian Association of Women in Science (NAAWIS), it participated in the Namibia International Engineering Week, 2-7 September 2019, which brought 30 girls from primary and secondary schools to the Neudamm Campus of the University of Namibia for a Youth Camp where they were able to learn about food science and technology, veterinary medicine, and other subjects. The National Chapter also participated in the Women in Science Camp (WiSci) hosted and organized by the Namibia University of Science and Technology (NUST) from 18 June-4 July 2019, which brought together 70 girls from schools in 13 regions across Namibia to gain firsthand experience with scientific and engineering subjects including DNA extraction and other molecular biology techniques, civil engineering, animal nutrition, food product development and plastic waste recycling. 
In addition to these activiites to encourage girls' participation in STEM, the Namibia National Chapter of OWSD has also planned many activities for women in science at other stages in their careers, including organizing the Agribusiness National Dialogue as well as workshops and an annual conference for women in STEM in Namibia, establishing a mentorship programme to link women scientists both locally and internationally, creating a database of women in STEM fields in the country, and disemminating information about opportunities for girls and women in STEM.  
At the time of establishment, OWSD had 24 members in Namibia. Women scientists and engineers in Namibia who are not already members of OWSD can become members here. Members who are interested in joining the National Chapter are invited to contact Theopholine Amushendje at namwomeninscience [at] gmail.com or tamushendje [at] unam.na.