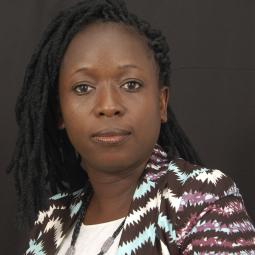 2018 OWSD Early Career fellow


West Africa's only micrometerologist is working to better understand variability in her region's climate
I wanted to do applied physics, not theoretical physics… I really wanted to use all of the knowledge that I acquired at university to explain our environment.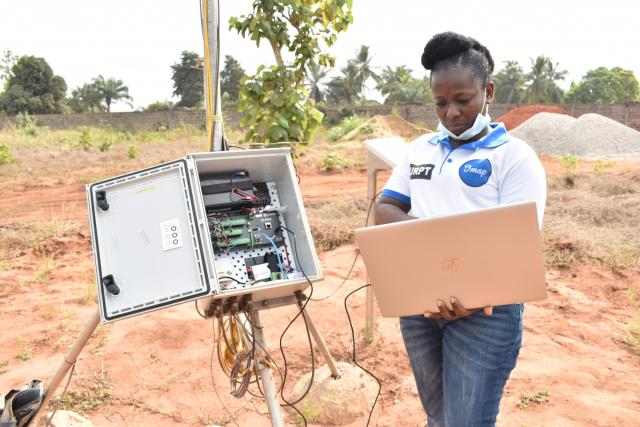 When Ossénatou Mamadou faced the decision of choosing a concentration when she entered secondary school in Benin, the choice was a natural one for her: "I had two brothers who had decided to go into science, and I had no difficulty in physics, math, or biology." While it was initially the last of these subjects that intrigued her, she eventually ended up continuing to the University of Abomey - Calavi as a preliminary master's student in physics, where during her fourth year, she found herself the only woman in the programme.
One of Ossénatou's professors, Norbert Hounkonnou, was eager to see his only female student continue on to a Master's in physics and offered her a scholarship in mathematical physics under his supervision, but she didn't find herself excited by this particular branch of science: "I wanted to do applied physics, not theoretical physics… I really wanted to use all of the knowledge that I acquired at university to explain our environment." Ossénatou decided to pass on the offer, and began teaching at a secondary school—and soon the opportunity that really interested her came along, when another former professor, Basile Kounouhewa, contacted her to offer her an internship as part of a research project on solar energetics. To be able to take up the internship, she enrolled as a Master's student in the programme on Energy & the Environment.
Although physics may not be typically seen as an environmental science, Ossénatou explains, "In the atmosphere, the air is a kind of fluid. If you want to study how these particles of air move…or how they transport atmospheric particles such as greenhouse gases, water vapor…you must use a lot of laws which have been defined by physics." During her Master's research, she studied how solar radiation heats both the air and the surface of the Earth, in varying degrees depending on the local topography and land use of the area.
This branch of science, studying the exchange of energy and gases between the atmosphere and the Earth's surface at the local level, is known as micrometeorology. During her PhD and in her current research, Ossénatou still studies the effects from solar radiation, but adds another variable: the carbon dioxide (CO2) flux in the atmosphere, which comes from ecosystems absorbing CO2 while the Earth's surface emits it. These variations are especially important in West Africa, she says, because they are closely linked to the region's seasonal monsoons. "However we don't have a lot of observation, so there is a lot of uncertainty in the quantity of precipitation that is predicted with the atmospheric models." Under her OWSD-funded research project, Ossénatou and her team are analysing data from sensors at 9 different sites across West Africa, in Benin, Mali, Niger, and Nigeria. Some of these data were collected under the AMMA-CATCH observatory (African Monsoon Multidisciplinary Analysis – Couplage de l'Atmosphère Tropicale et du Cycle Hydrologique), while two sites in the south of Benin were added by Ossénatou's team from additional sites they were able to set up with the OWSD funding. Through their findings, they will be able to better understand how changes in land use and land cover affect the variability of energy, water vapor and CO2 exchanges and thus climate variability and ecosystem functioning in the region.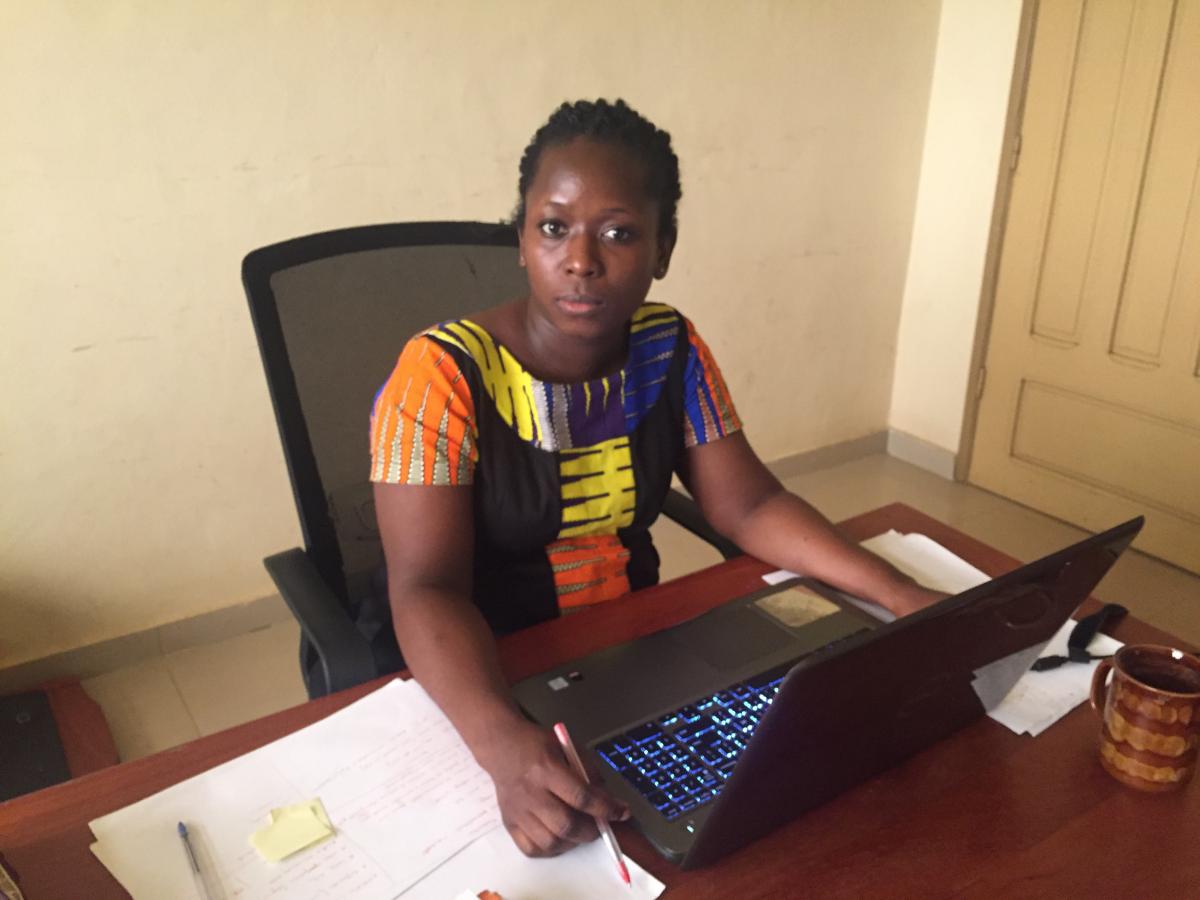 Ossénatou is currently the only scientist in Benin expert in the field of micrometeorology, and one of very few in West Africa overall; however, she hopes to help develop a network of others in the region working in this area. She is currently supervising one PhD student in micrometeorology—another woman, who she says she hopes will one day apply for the OWSD Early Career fellowship herself—as well as three Master's students. She additionally is working with two PhD students from Cameroon working in other related branches of atmospheric physics. The OWSD grant, she says, has also enabled her to extend her collaborations both within and outside her institute. She has begun working with scientists in Ghana, Senegal, and Belgium, and at her own university with researchers working in the field of Operational Research (a kind of Applied Mathematics) as well as in the Mathematics and Informatics departments. In seeking a way to make the data gathered from the two sites she set up in southern Benin available to other scientists in the region, Ossénatou says, "I am working with three members of the Informatics department to set up some applications so that anyone with the link can go and download these data."
Ossénatou credits her motivation and much of her success to her family. She is very grateful to her husband, Franck D. Houénou, for his "unconditional support".  She was also encouraged by her two older brothers, who inspired her to follow them into science, and by both of her parents, neither of whom had the opportunity for a university education. Her father, especially, was eager to see her go farther than he was able to: "It's like a dream for him to have his children be different from him…He did all he can do to allow us to go as far as possible." The OWSD fellowship, she says, has been a huge support in helping her reach that next level, and to have more confidence in herself and her research. "It has opened a lot of doors for me as a researcher. I have a lot of big plans for the future, and I will do my best in order to show other women scientists that it's possible. You have to work hard, you have to trust in yourself, and you have to not be afraid."
Related links