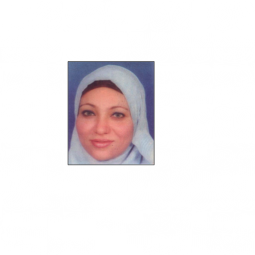 Membership type: full
Hanan Farouk Aly
Country of origin: Egypt
Currently in: Egypt, Cairo
General field of specialization: Medical and Health Sciences incl Neurosciences
---
Academic Background

Degrees

2000 Doctorate Medical and Health Sciences incl Neurosciences

Research and Profession

Current Research Activities

Medical and Health Sciences incl Neurosciences

Neurosciences Liver disorders Natural products Hepatectomy Biological activities

Publications resulting from Research:

about 170 research papers and Chapter books published in international journals and cited by 800 references and my h-index 14 .

Current profession

Current professional activities type:

Teaching biochemistry in the Faculty of Pharmacy , Misr Univ. Sciences and Technology , Cairo , Egypt for undergraduate courses . Examiner for different Thesis Examiner and Reviewers for Different international and National Projects Reviewers for different international impacted factor Journal Consultant for different international projects PI and CO-PI for different local and national projects Members of different projects More Than 160 paper and Chapter books were published in international Scopus indexed and impacted journal Member in different Scientific organization and academic Society joining as associate editorial board and Editorial Board member in different organization .

Workshop and Conference Attended

2018,2019 National Research Centre , Egypt • Hands –on Metabolomics Data Analysis and immune-blotting of cellular drug targets, Organizer and participating, 30-31 July, 2018,NRC , Egypt. • Recent and innovative approach in the field of some neurological disease: Alzheimer, Attendance, May 13 th ,2

Presentation given

2018

• 7th international chemistry conference Saudi Arabia 12-14 ,2018attendance

Saudi Arabia

Event: Efficiency of the leaves and fruits of Aegle marmelos methanol extract (L.) Correa and their relative hepatotoxicity induced by CCL4 and identification of their active constituents by using LC/MS/MS.