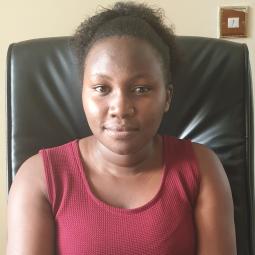 Membership type: affiliate
Naomi Chepkirui
Country of origin: Kenya
Currently in: Kenya, Nairobi
General field of specialization: Social and Economic Sciences
---
Academic Background

Degrees

2017 Undergraduate Social and Economic Sciences

Research and Profession

Current profession

Current professional activities type:

Administration

Higher Education Study

Currently, am enrolled in an MSc in Managerial psychology. I received a partial scholarship with UNICAF University Zambia an affiliate of the University of South Wales. I am currently working as a Program Assistant in an agricultural firm Kilimo Tegemeo, Kenya.