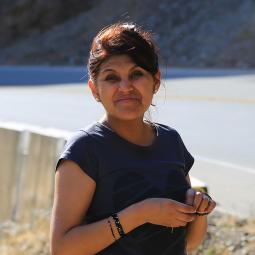 Membership type: full
Narel Yaroslava Paniagua Zambrana
Country of origin: Bolivia
Currently in: Bolivia, La Paz
General field of specialization: Biological Systems and Organisms
---
OWSD Award
Academic Background

Degrees

2016 Doctorate Biological Systems and Organisms

2004 Master Biological Systems and Organisms

Prizes, Grants and Awards

OWSD Awards

Feb 2019

OWSD-Elsevier Foundation Award for Early Career Women Scientists

For her work documenting and protecting traditional knowledge of plant use by indigenous populations and local communities, especially in Bolivia.

Other Awards

Oct 2001

Cámara Junior de Bolivia por Liderazgo Ambiental

Annual National Award granted by the Junior Chamber of Bolivia to outstanding Young people in their different areas of specialty. This award recognizes the work of Youth as Leaders in the Environmental Area in Bolivia.