OWSD regrets the passing of Grace Alele-Williams
April 14, 2022
One of OWSD's founding members was a pioneer for women's participation in STEM.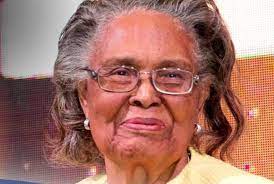 OWSD regrets to learn of the recent passing of Professor Grace Alele-Williams, who was the first woman to serve as OWSD Vice President for the Africa region and the first Nigerian woman to be awarded a doctorate. 
Grace Alele-Williams was born and attended primary school in Warri, Nigeria, and secondary school at Queen's College in Lagos. She attended the University College of Ibadan (now University of Ibadan), from which she graduated with honours in mathematics, in 1954. After graduating, she taught mathematics at Queen's School in Ede, Nigeria until 1957, when she had the opportunity to attend the University of Vermont in the United States for training to become a secondary school teacher. After completing a Master's degree in education there in 1959, she rececived a Graduate Fellowship Award to the University of Chicago, where she received her PhD in mathematics education in 1963—the first Nigerian woman to earn a doctorate in any subject. After graduating with her PhD, she returned to Nigeria where she worked in a postdoctoral position at the University of Ibadan, before joining the Faculty of Education as a lecturer in Teaching of Mathematics at the University of Lagos in 1965.
Alele-Williams was promoted to Senior Lecturer at the University of Lagos and, in 1974, Associate Professor of Mathematics. In 1975 she was appointed Director of the Institute of Education at the university, which position she held until 1985 when she was appointed as Vice-Chancellor of the University of Benin. She was the first woman to be Vice-Chancellor of an African University. Since 1992 until her death, Alele-Williams was Professor of Mathematics Education at the University of Lagos. 
Alele-Williams was passionate about bringing more women into mathematics and STEM fields in general. She was involved with the early organization of the Third World Organization for Women in Science (TWOWS), which became OWSD in 2010. She served as Vice-President for the Africa region for two consecutive terms, from 1993-1998 and from 1999-2004. She was also actively involved with education reform in Nigeria, as chairman of the curriculum review committee for former Bendel State from 1973-1979, and as chairman of the Lagos State Curriculum Review Committee and Lagos State Examinations Boards from 1979-1985. She was responsible for the introduction of several new university courses, including a Professional University Diploma in Education (P.S.E) for Head Teachers and Supervisors in areas such as Early Childhood Education, Home Economics, School Administration, English and Social Sciences, Mathematics and Science.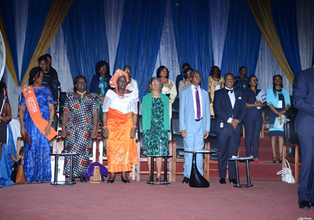 Alele-Williams was a Fellow of the Mathematical Association of Nigeria and of the Nigerian Academy of Education, a Merit Award Winner of Bendel State in Nigeria, Chairwoman of the African Mathematical Union Commission for Women in Mathematics, and winner of the 2014 Centenary Award for 100 Nigerians who made outstanding contributions to the country's development. 
Grace Alele-Williams passed away on March 25, 2022. She will be deeply missed by those that knew her as well as those that she inspired. OWSD extends our condolences to Prof. Alele-Williams's friends and family.
"Grace's passion for the development of science gave me the zeal to tow her path" said Olubukola Oluranti Babalola, the current OWSD Vice President for Africa who is also from Nigeria. "Her contributions to the world of science and to OWSD have been a great source of inspiration to women. She was unique, courageous, brave, and intelligent, an extraordinary host, and a reliable friend. We at OWSD join the family to celebrate her memory of what she has achieved in her life. Goodbye, dear mother, our sister, our benefactor, and our friend."