OWSD Rwanda: Inspiring girls and women in STEM
June 27, 2019
The Rwanda National Chapter of OWSD, established in March 2018, has quickly become one of the most active Chapters, particularly in its outreach activities to women and girls in universities and local secondary schools. The National Chapter is hosted by the Rwandan Association of Women in Science and Engineering (RAWISE) at the University of Rwanda - College of Science and Technology (UR-CST) in Kigali. Below are a few of the activities that OWSD Rwanda has been busy with in 2019. 
International Day of Women and Girls in Science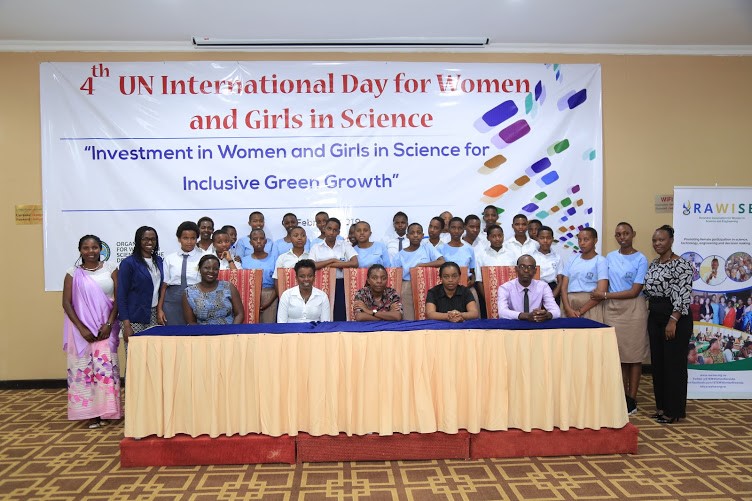 In recognition of the 4th United Nations International Day of Women and Girls in Science on 11 February, the OWSD Rwanda National Chapter in collaboration with RAWISE organized a breakfast discussion around the theme of  "Investment in Women and Girls in Science for Inclusive Green Growth. " The breakfast was held on Saturday, 9 February at the Lemigo Hotel in Kigali. The half-day programme combined scientific talks with informational speeches and a panel discussion aimed at showcasing and highlighting the potential of Rwandan women scientists and their role in society. 
The breakfast aimed to bring together future generations of women scientists with those in the early stages of their careers, as well as stakeholders from various Rwandan institutions and organizations committed to the inclusion and empowerment of women in science-related fields. It was presented as an opportunity for young scientists to be inspired, and for the audience at large to learn about the work of successful women scientists in Rwanda. Of the 100 guests who attended the event, many women expressed that the discussions and the interactive panel in particular gave them a greater feeling of confidence in their careers. 
A video featuring highlights from the breakfast can be viewed here.
The event was jointly sponsored by RAWISE and the Rwandan National Commission for Science and Technology (NCST). 
Outreach at Nyagatare Secondary school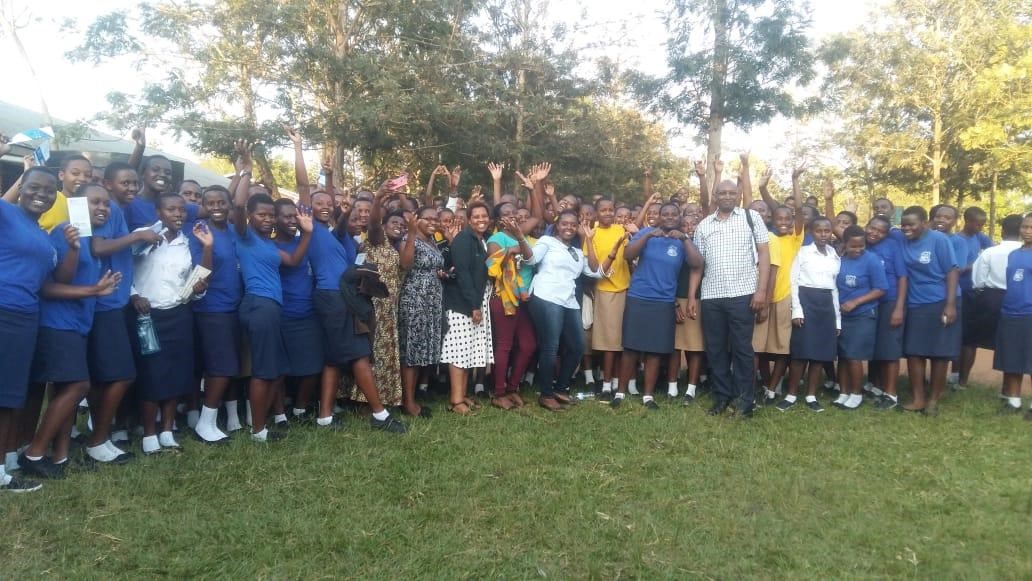 On 2 April 2019, OWSD Rwanda in collaboration with RAWISE organized an outreach event for O-Level and A-level girl students at Nyagatare Secondary School, located in a rural area of Rwanda. The event featured presentations by National Chapter members from different scientific fields aimed to inspire the girls to excel in science and other STEM-related subjects: on physics, by Marie Chantal Cyulinyana (a 2013 OWSD PhD fellow); on math, by Aline Dorimana, on chemistry, by Ruth Ntihabose, on engineering, by Didacienne Mukanyiligira (the National Chapter Chair), and on STEM generally by Pascasie Nyirahabimana. About 400 girls from ages 11-17 attended the presentations.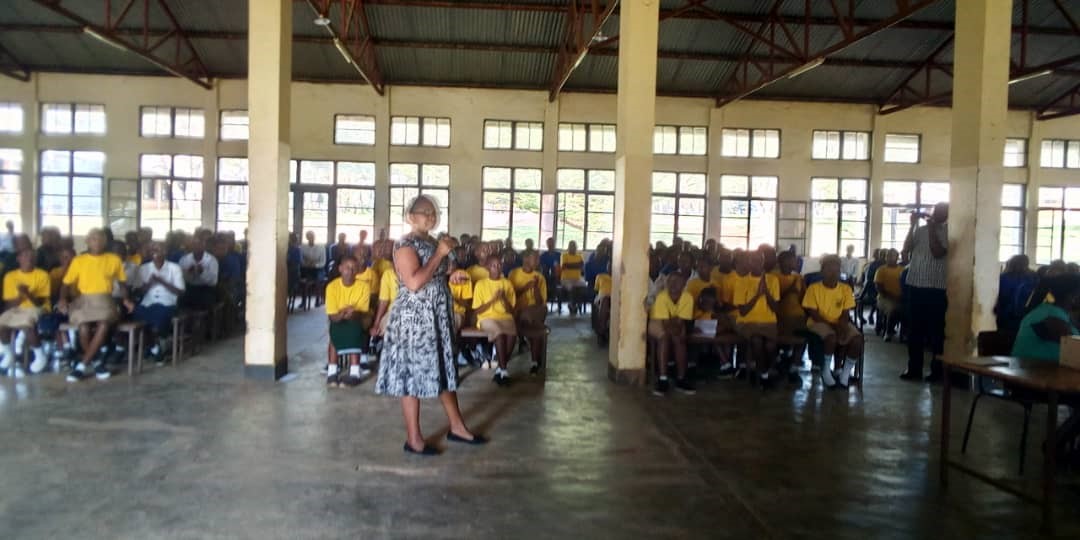 Women in Science initiative: Outreach at Maranyundo Girls School and Fawe Girls School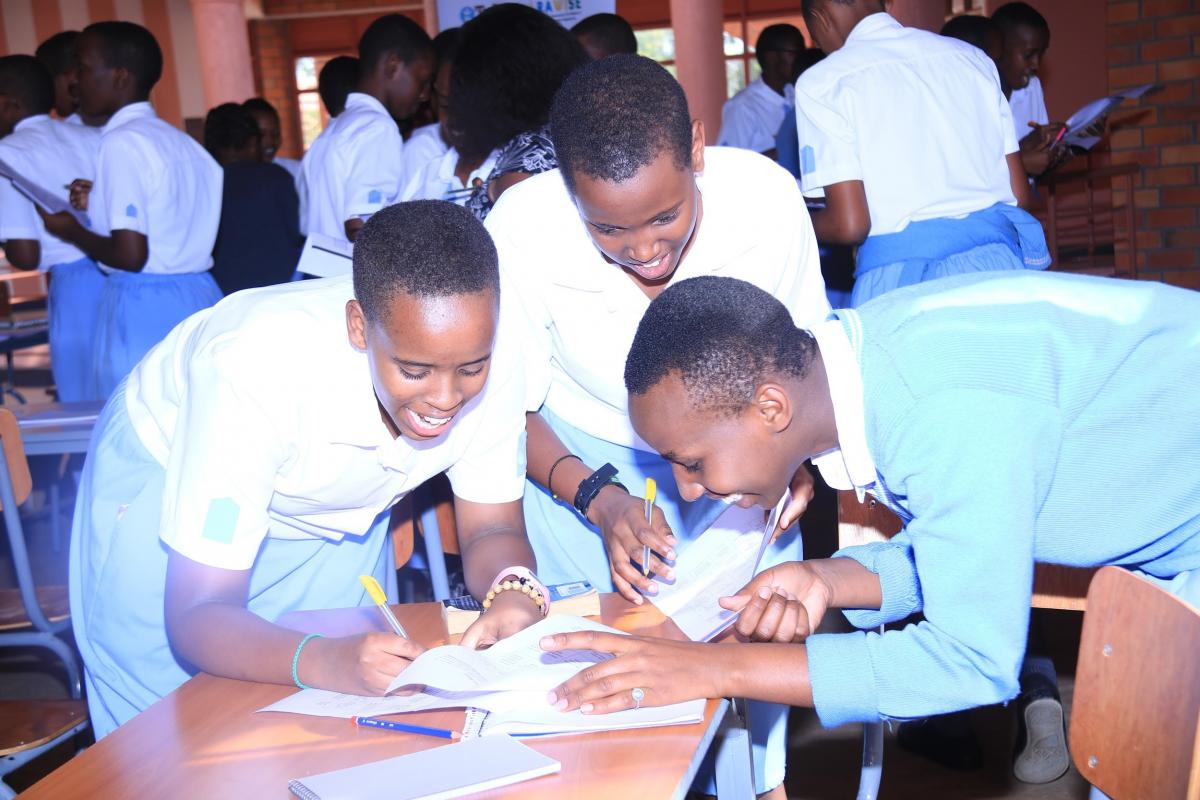 In May 2019, OWSD Rwanda National Chapter members participated in the Women in Science initiative of the One Health Fellowship, offered in partnership by the University of Global Health Equity (UGHE), the University of Rwanda, and Tufts University, and funded by the Cummings Foundation. The initiative organized seminars to create greater awareness about career paths in STEM among young girls in Rwanda, and was aimed at O-level students (14 to 16 years old) at the point of choosing their future career paths. The initiative was made possible by Aurore Nishimwe, who works closely with women in STEM in Rwanda. 
The first seminar was held at Maranyundo Girls School  in Bugesera, Rwanda, on 8 May 2019 and was attended by 68 students. A second seminar was held at Fawe Girls School in Kigali on 11 May 2019 and was attended by 135 students. The initiative brought together successful women scientists from the University of Rwanda, UGHE, the University of Kigali and the Adventist University of Central Africa (AUCA), who spoke to the students about various disciplines in STEM. Nine speakers, including five from the OWSD Rwanda National Chapter, presented on mathematics, physics, electrical engineering, chemistry, computer science, health informatics, biology, and biomedical engineering.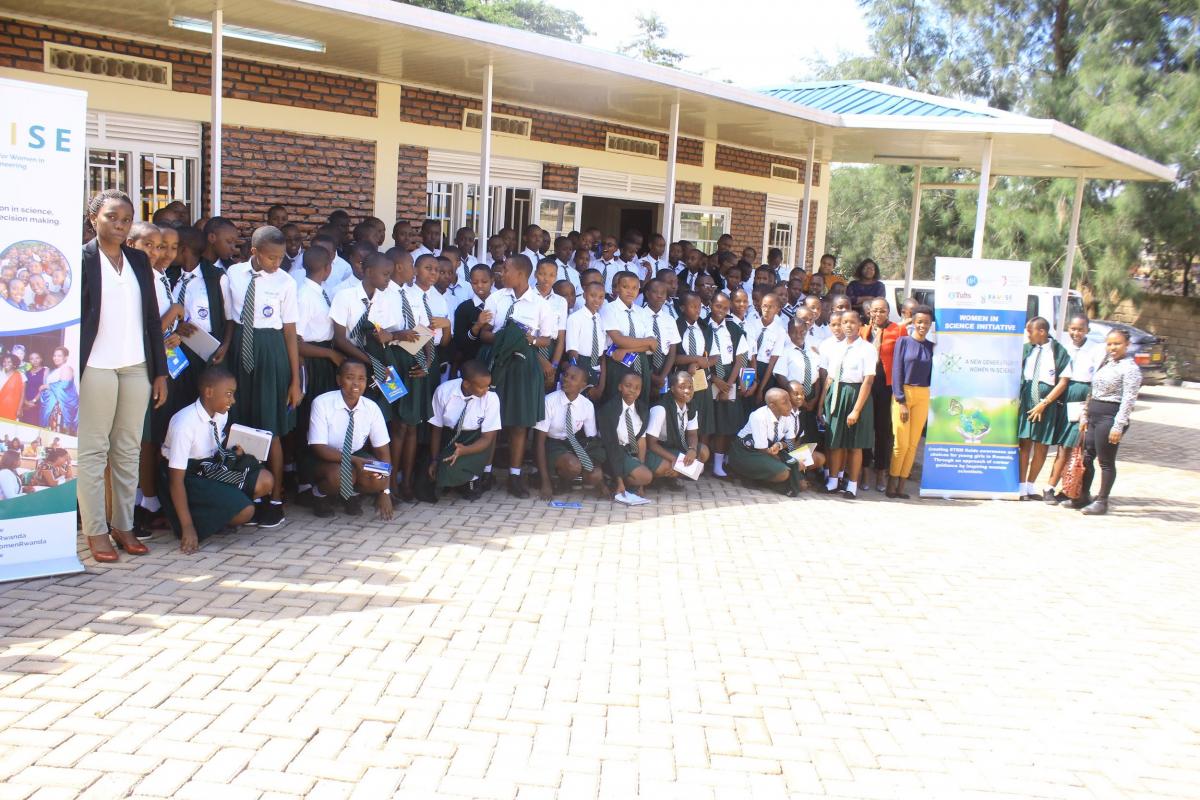 The two half-day seminars gave students the opportunity to interact with the women scientists to better understand the role and contributions of women in science. The girls were exposed to different possibilities for careers in STEM fields, and also benefited from networking sessions where they could get direct answers to their questions regarding STEM careers and pathways as they prepare to decide about their A-list subjects and their future careers. Students came away with a better understanding of the academic courses and requirements for the STEM careers that interest them.
"I believe that this is one of the approaches that will help to increase the number of women in STEM fields," said National Chapter Chair Didacienne Mukanyiligira. "If we meet 400 students who come from different families and from different corners of the country who are inspired by their role models during this outreach, they will spread the message and change the minds of many people."