OWSD Zimbabwe Celebrates International Day of Women and Girls in Science
February 20, 2019
On 11 February, OWSD National Chapters, along with the Secretariat, celebrated the fourth International Day of Women and Girls in Science. In Zimbabwe, National Chapter members together with TECH WOMEN Zimbabwe, organized a special one-day event for women scientists and girls from local high schools and universities, centered around the theme of "Equality and parity in science for peace and development: #IADMIRE." The event was also aimed at connecting the students and young scientists with potential mentors.
Lillian Mapuranga, Executive Director of Tech Women Zimbabwe, opened the event by recognizing the many organizations participating in the celebrations, which included: the Ministry of Women Affairs, Community, Small and Medium Enterprises; the Ministry of Higher and Tertiary Education, Science and Technology Development; the Forum for African Women Educationalists Zimbabwe Chapter (FAWEZI); Elevate Trust; LEC Biotec; the Harare Institute of Technology; Netro Electronics and a number of high schools and universities. The many students in participation then took part in a quiz facilitated by Chipo Shonhiwa, a lecturer at Bindura University of Science Education, with winning students receiving prizes. Students also received an inspirational talk from Sicelo Dube, Director of Elevate Trust and LEC Biotec, who emphasized the importance of gender equality and women's and girls' participation in science as vital for sustainable development in the country.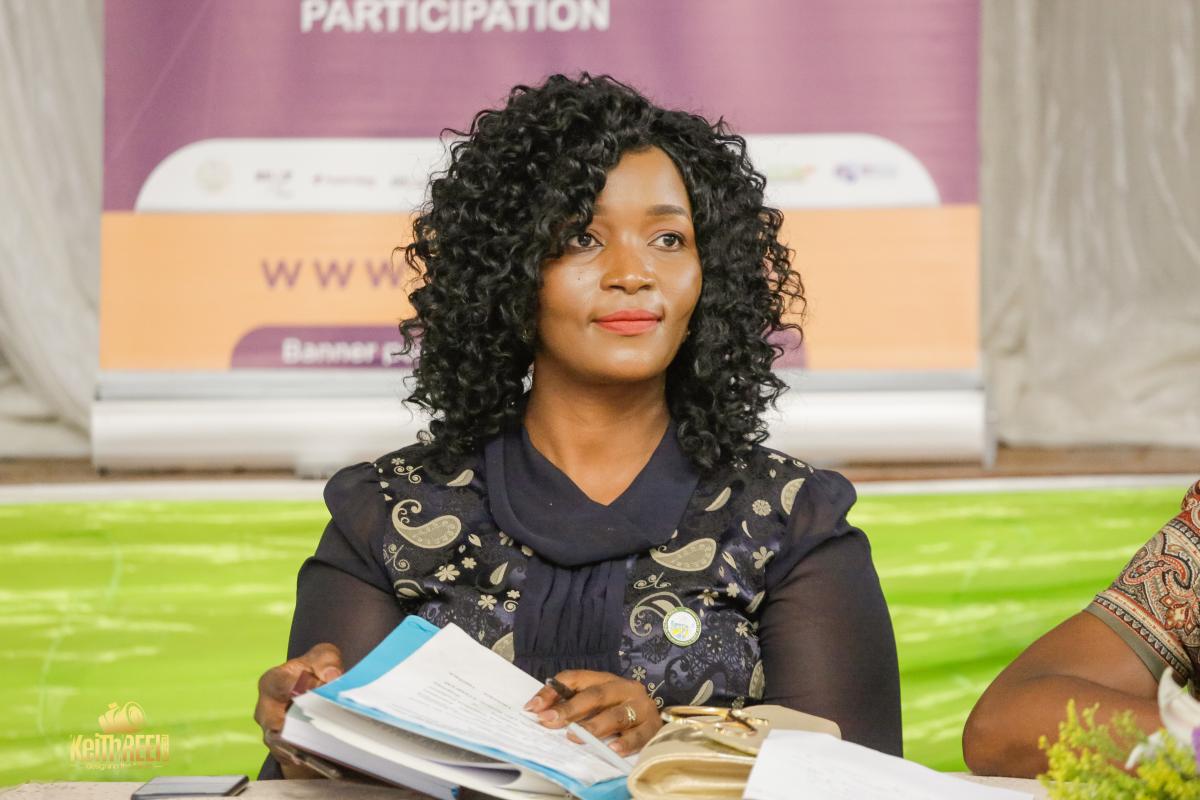 Fortunate Farirai, Chair of the OWSD Zimbabwe National Chapter and Research Engineer at the Scientific and Industrial Research and Development Centre (SIDRC), then introduced the students to the National Chapter, elaborating on its vision and objectives which include to facilitate networking, advocacy and information-sharing among women in science, technology, engineering and social sciences in Zimbabwe and to initiate relevant science-based activities that address national and societal concerns.
OWSD Vice President for the Africa region Olubukola O. Babalola also addressed the gathering via Skype, stressing the importance of bridging the gender gap now in order to prevent widening gender equality as more and more jobs become driven by technology and innovation. The celebration was a call to change the narrative.
The event's guest of honor, Junior Muchuchu from the Ministry of Women Affairs, gave a speech also highlighting the importance of empowering girls and women for the development of a nation. She expressed full support of the ministry for activities and programmes that support women and girls in science in Zimbabwe, and in particular those relating directly to sustainable development.
Finally Rumbidzayi Mlambo, Director of Faculty at the University of Zimbabwe Science Innovation Centre and co-founder of TECH WOMEN Zimbabwe, introduced three new programmes for women and girls in science: the ZimSTARS programme run by Elevate Trust, which aims to motivate marginalized students in the remote parts of Zimbabwe about Science and Technology; the Robogirls programme under TECH WOMEN which addresses challenges faced by girls in exposure to Science, Technology, Engineering, Art and Mathematics (STEAM), and also organized team robotics competitions for secondary school girls; and the Taungana programme, also under TECH WOMEN, which pairs rural high school girls who have shown academic excellence in STEM subjects with mentor networks and helps them to organize STEM outreach events in their communities.
See below for more photos from the event, which was enthusiastically received by the students and young scientists in attendance. 
Based on a report by Amanda Muza - Administrator, OWSD Zimbabwe National Chapter.